... our fearful trip is done,
The ship has weathered every rack, the prize we sought is won
As I donned another nautical outfit today, I was reminded of this poem which played through the back of my mind. Random perhaps, but for me it brought me back to my childhood and made me smile to myself. You see, for me this poem evokes memories of my dear grandfather. This man is amazing - a little Italian guy from New Jersey who grew up in an orphanage and later went on to serve our country during Pearl Harbor. Anyways, this poem reminds me of him because every year when we would take our family vacation to Orlando, Florida, he would never fail to recite the whole thing during our 16 hour trip in the car. During the course of the grueling drive, he would break out into his strong and mighty (and very expressive) voice and recite it word for word...all 24 lines. It was perfect and he was so proud of that. Silly story i know, but it is special to me and will continue to make me chuckle for years to come.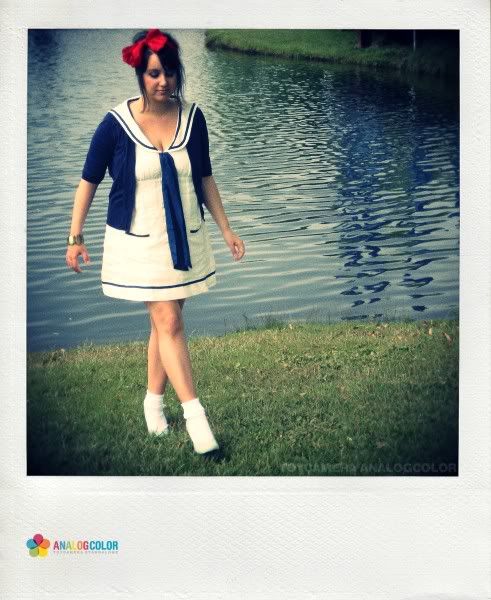 Outfit Details:
Dress: Forever 21
Shoes: Urban Outfitters