Happy Tuesday pretty people. Today is going to be a quick post as I sip my morning coffee and head off to work on this rainy, dreary, and grey day.
I took these pics last Friday in the midst of our 100 degree stint here in PA. Gosh, looking at these makes me realize that I am really gonna miss this park that my hubby and I frequent so often. It is such a lovely place to go, but at the end of this month we will be moving and I highly doubt that we will be able to spend as much time here:(
Anyways, this is one of my more work appropriate outfits: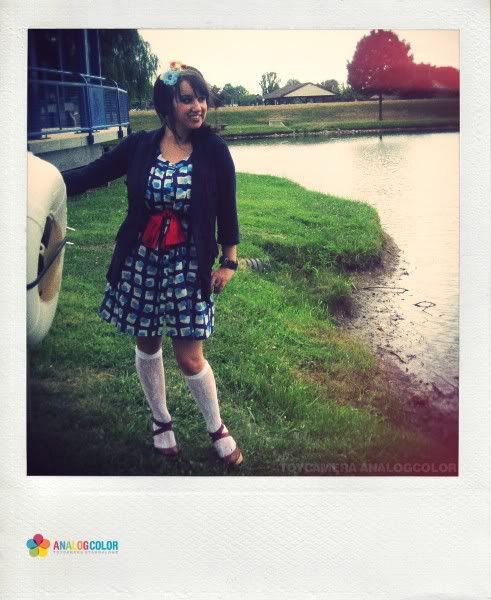 This basic navy blazer is great because I can throw it over many of my sleeveless dresses making them office appropriate. Best thing about it is that it's very soft and comfy and not so structured feeling like most blazers. I hate feeling confined and uncomfortable while trying to work.
Because of the very swingy nature of this dress, for work I cinched the waist with my red scarf (the same one I wear tied in a bow on my head). I thought this worked well bringing out the bright red in the headband.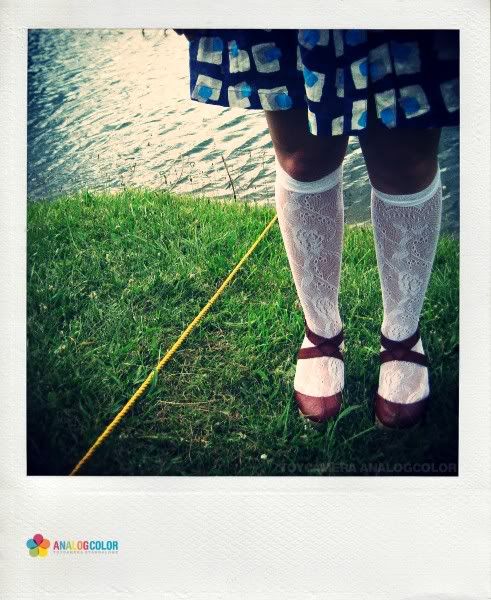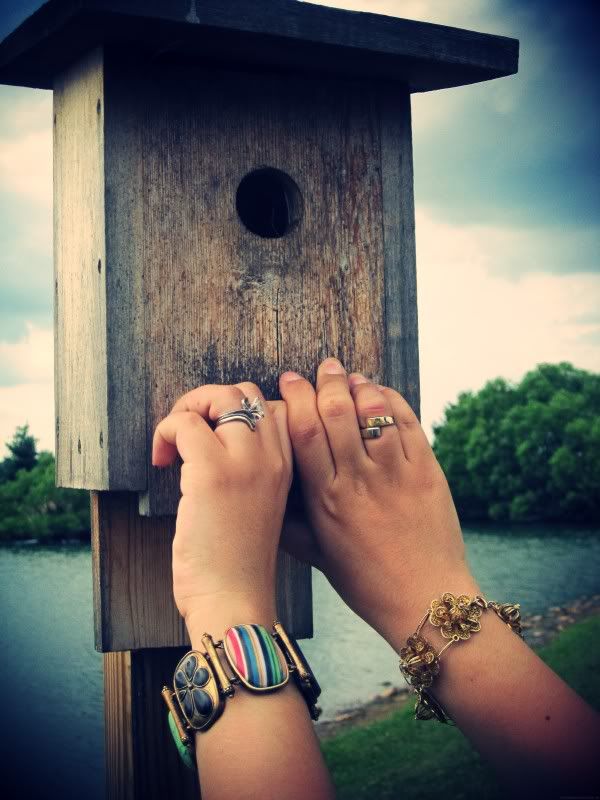 Outfit Details:
Headband: Etsy
Socks: Urban Outfitters
Shoes: Seychelles
Bracelets: Lucky Brand via Macy's and Vintage
Well that's all for now. Have a lovely day!