Last night my hubby, Al and I spent the evening in historic downtown Lancaster for First Friday. I love the buzz downtown. The first Friday of every month is a celebration of the Arts in downtown Lancaster. All the galleries are open, artists are painting out on the streets, and there are musicians and bands performing around every corner.
Before dinner, Al and I caught a terrific little jazz band performing on the square. No time for pics though because our reservations were called and off to Annie Bailey's Irish Pub we went.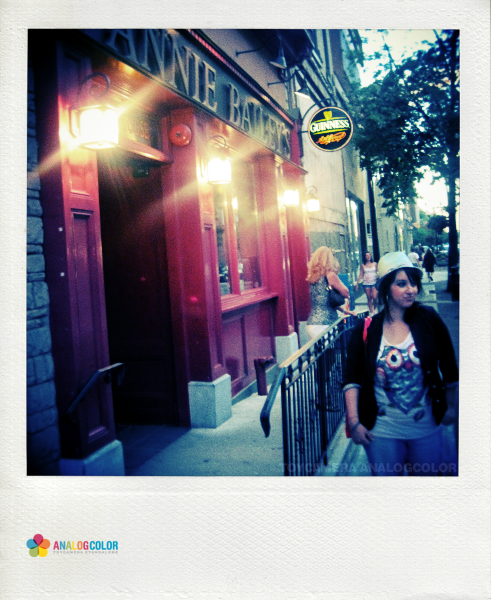 Gotta love this place...their bar was imported from Ireland. It's truly the real deal. We sat out on the back terrace and enjoyed fish and chips. It doesn't get any better. This is pub food at it's finest.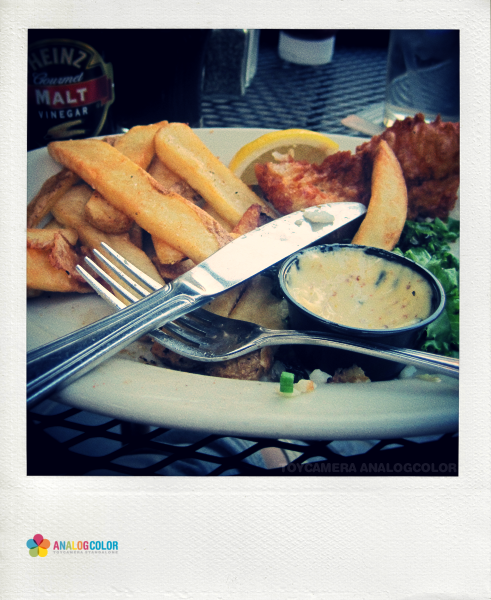 The terrace was really beautiful. A nearby church steeple peeked out over the terrace, giving us a lovely view from where we sat.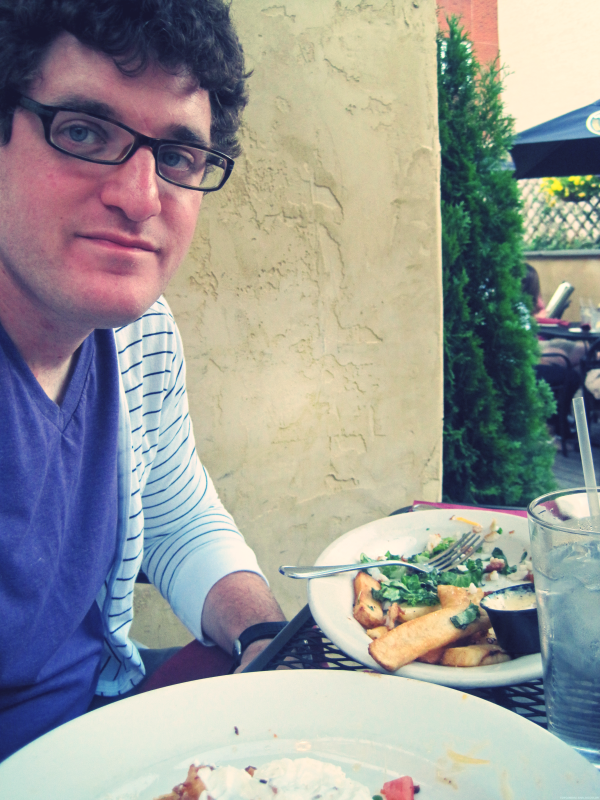 It was pretty darn funny trying to snap pics while people walked by. We received some crazy stares...gotta love that. Unfortunately it was impossible to take pics closer to where the action of the artists and musicians were...it was wall to wall people.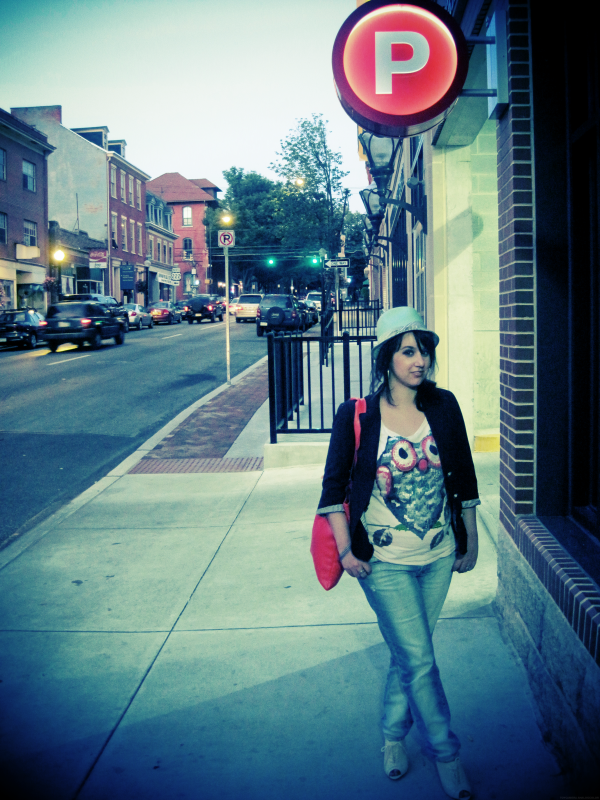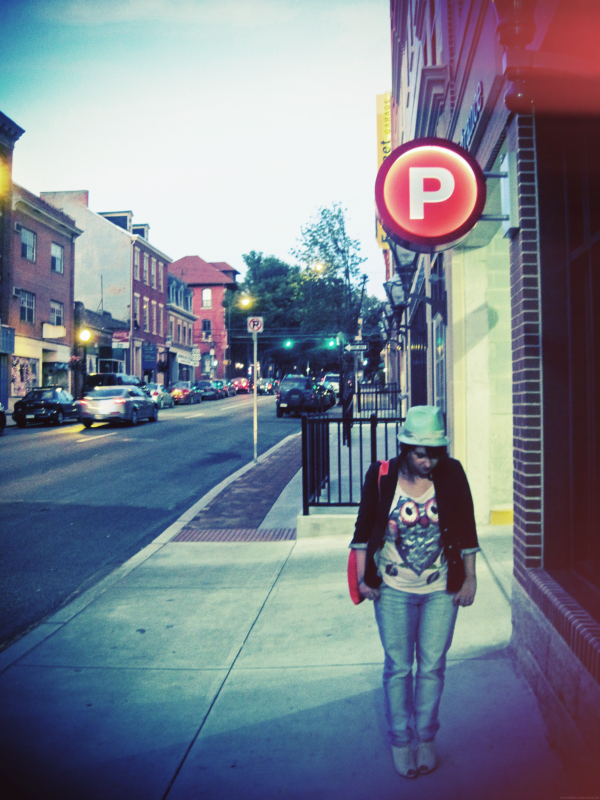 After dinner we walked around and took in all the energy downtown, we finished off the evening with iced hot chocolates at Prince Street Cafe.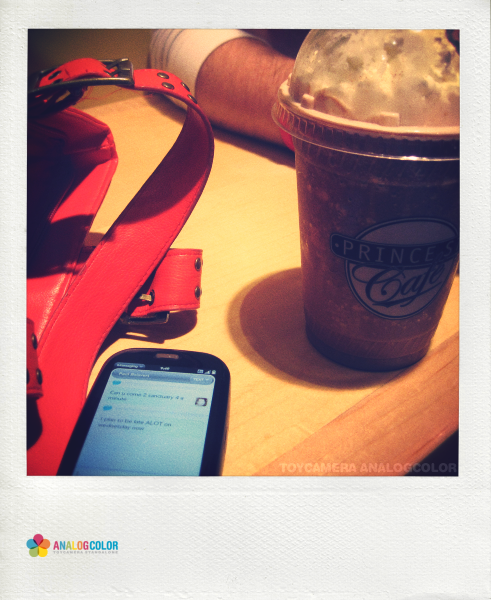 Blazer: Forever 21
Owl T-Shirt: Modcloth
Mint Fedora: Target
Jeans: Forever 21
Shoes: Seychelles
Bag: Urban Outfitters (5 years ago)