Happy Friday beautiful people. So the weekend begins... There is not much in store my way, but packing, packing, and more packing. Boring. I am pretty much so dreading this. I've moved five times in the past six years. Seems like a lot since I pretty much so lived in only 2 places my whole life up until college. How many times have you moved?
Now onto my outfit post...
This is somewhat of a different look for me. You have probably figured out by now how much I love frocky (yes I realized that is a made up word), floral dresses. I like to feel like a doll and yes I will admit that the looser things are, the more secure I am since I am still carrying baby weight. But earlier today as I was digging through some old bags of clothes, I found this skirt that I used to love and thought I would give it a try at styling it once again.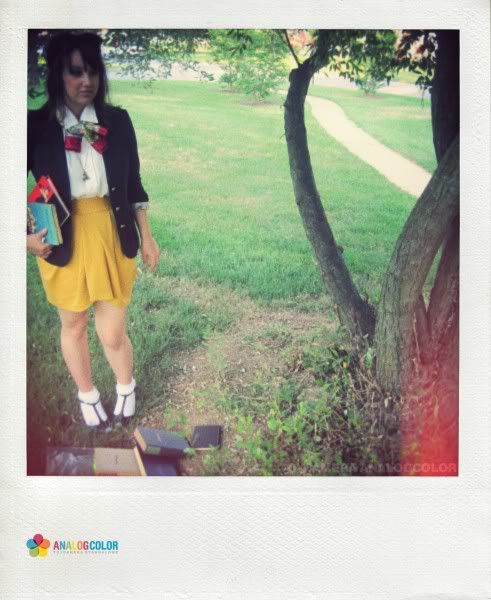 Though I was going for a kind of vintage meets collegiate sort of feel, my husband told me I looked like Minnie Mouse goes to college. (He meant that in a good way...lol)
I never wear button down shirts. I wish I could, but I just have no luck with them fitting my figure. My shoulders are small and I am more on the chesty side so I either go up a size and have too much room in the shoulders or I wear my normal size and the buttons pop open over the bust area. Funny story - in high school my friends used to call this "Marisa disease" since it happened to me so frequently. Does this happen to anyone else? Because I don't own any button downs, I borrowed this one from my husband and pinned it as needed. I also found this Monet inspired scarf and added it to the mix.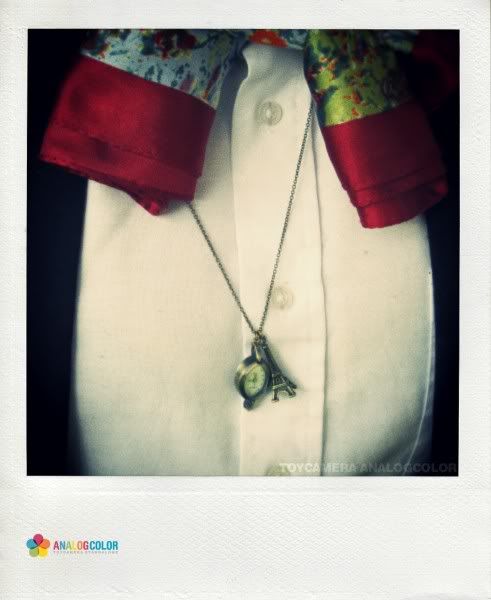 Last time my mother in law came to visit, she gave me this vintage bracelet. I love it..it has little birds on it.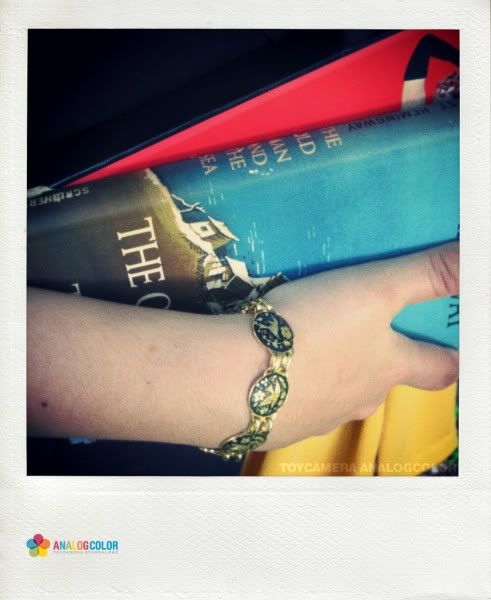 Not only did I find my yellow skirt, I also found my collection of first addition classic novels and my Breakfast at Tiffany's songwriting book that had been packed away. Below are several of my Hemingways. Getting them out again excited me very much. What do you like to collect?
Outfit Details:
Blazer: Forever 21
Shirt: My husband's
Skirt: Modcloth
Headband: Etsy
Scarf: Modcloth
Bracelet: Vintage
Necklace, Socks, Shoes: Urban Outfitters