As I promised, here is the way I wore my Ecote Scarf Dress. I actually purchased this dress in March of last year, so it was still quite chilly outside. Because of this, I wear it most often with tights underneath, making it a little more appropriate for cooler weather.
I pulled out color a little differently than my sis did focusing in on the grey, deeper green and coral color in the pattern of the dress with my cardi, necklace and tights.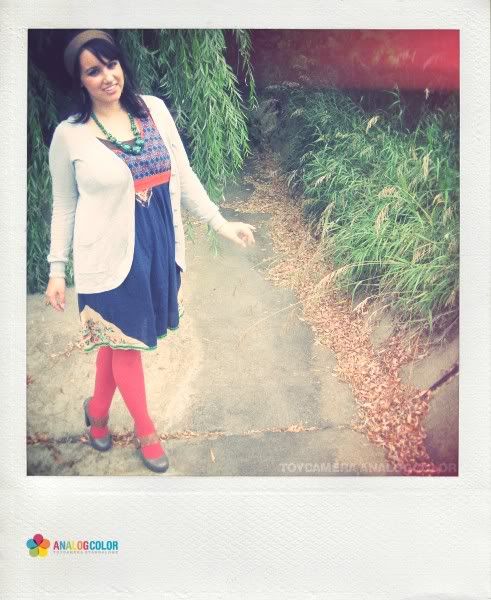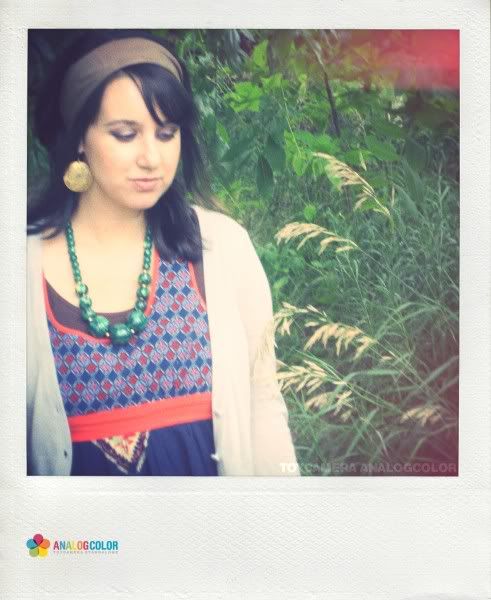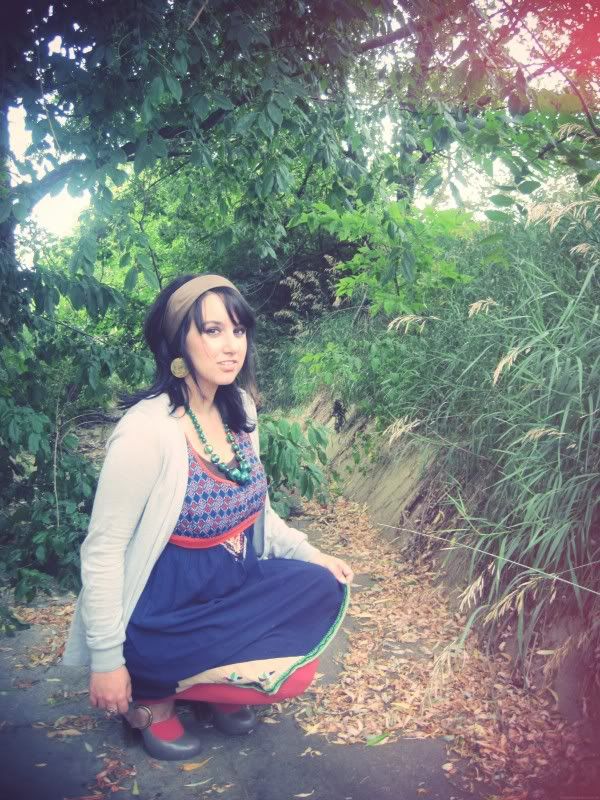 My grandmother gave me this vintage necklace. I love the color of green. She seriously had some of the coolest jewelry and I'm always so thankful and thrilled when she passes something down to me.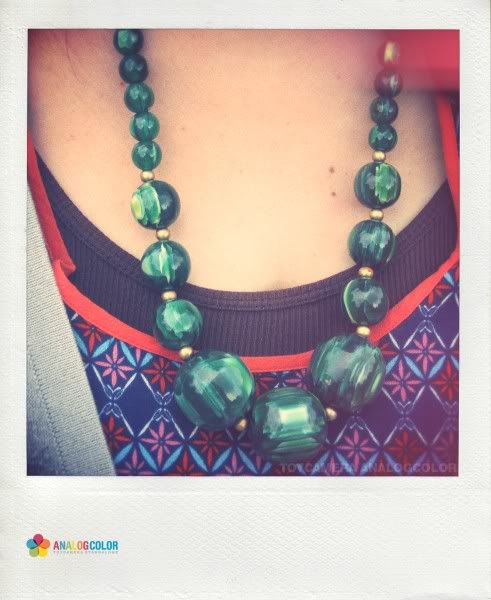 How cool is this ring? It actually opens up like a locket does. I just wonder what was intended to go inside of it...hmm.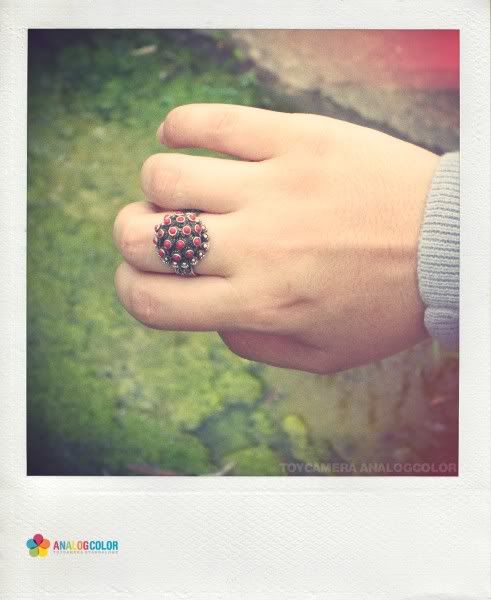 Cardigan: Urban Outfitters
Necklace: Vintage (from my Grandmother)
Ring: Vintage (from my Mom)