Ok, so it's no secret that I love dresses. I could wear them all the time. There's just something about putting on a dress and feeling like an oversized doll. Perhaps childish at my age I suppose, but I don't care, it makes me feel happy.
My lovely Al bought me this dress as an anniversary present back in July and I was just so loving the vintage doll like look and feel of it that I decided to do it up with some playful accessories. Yes I love headbands and this one is over-the-top. Al laughed at first when he saw it - in a good way. He just knows it's me. What else would I do, but pair a bright pair of floral tights with the ensemble. I don't care if I look silly, I feel pretty, and I am quite content.
Great is the man who has not lost his childlike heart.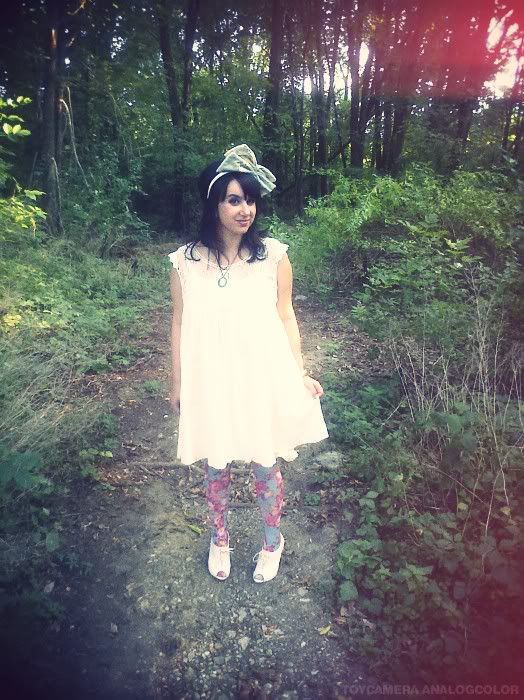 Outfit Details:
Dress: Darling by Asos
Cameo Necklace: Etsy
Headband: Etsy
Tights: Tiny Toadstool - Etsy
Shoes: Seychelles