Happy Monday lovelies. I don't have much to chat about today as I am somewhat sleep deprived. It's been one of those clumsy days where I drop everything I pick up and misplace everything to only later find it right in my pocket or beneath my nose. Ever have a day like that?
Speaking of misplacing things - I have misplaced my camera, so tonight photos were snapped compliments of my hubby's Palm Pre.
I couldn't have been happier to greet 4:00 today as that is the time I get off work. I was ever so happy so spend the evening strolling City Island - a tiny little island in the middle of the Susquehanna River outside of Harrisburg. It's a charming little place with a lovely walking bridge to the city, lots of boats, a small ball park, and a ferry. I want to soak in every last day like this before the days get short and the weather gets cold. So all in all, despite my clumsy hands and absent mind, it was a perfect Monday.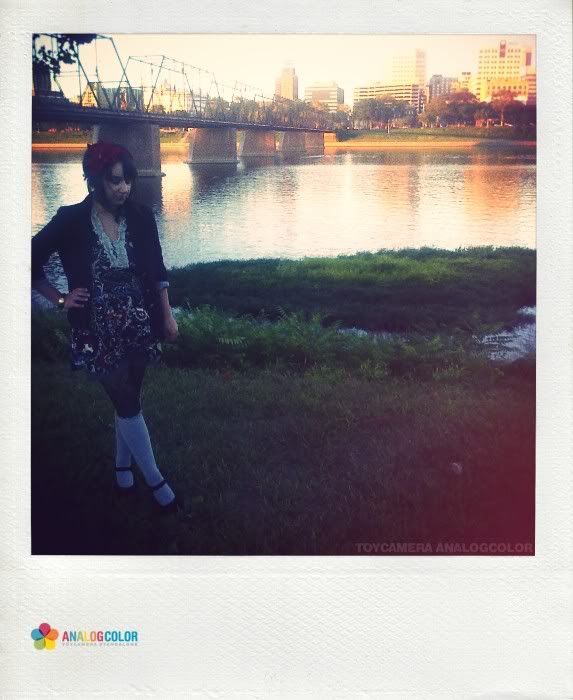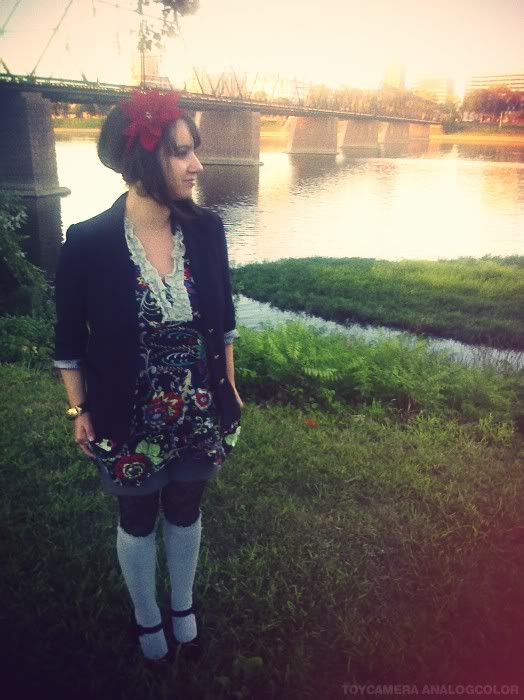 Outfit Details:
Top: Anthropologie (on sale)
Blazer: Forever 21
Shorts: Express
Headband: Etsy
Tights & Socks: Urban Outfitters
Shoes: Jeffrey Campbell (snagged these beauties w/ a mad discount)