Hello, hello,
Aren't you delighted that the weekend has finally arrived? I know that I for sure am, merely for the sheer fact that I can actually get some rest. Can I tell you, this week has been beyond insane, to the point of intolerable. Work was so busy that I felt I couldn't even get my head above the body of paperwork and other demands that surrounded me. Argh! Sleep was at an all time low which meant everything in harm's way just seemed to irritate me. Freakishly enough, it almost felt as if some monster in me was emerging to the surface which felt eerily similar to Professor Lupin's werewolf transformation in Harry Potter...haha, well maybe not that dramatic, but do you ever feel like this?
Anyways, I am incredibly thankful that the weekend is here, the yellow leaves still lace the trees, and that Thanksgiving is right around the corner, accompanied with a nice, long, break! (I can hear the Hallelujah Chorus now.) Anything in particular that you are incredibly thankful for this weekend? Do tell:)
Have a beautiful Saturday!
Love, Marisa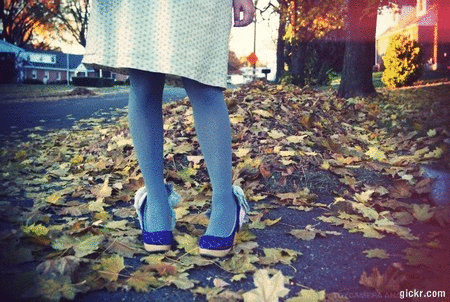 Outfit Details:
Dress: 80's Purple
Shoes, Necklace: Modcloth
Scarf: Vintage
Tights: Target
Ring: Miss Selfridge